United Country Equine Property Experts
United Country Real Estate specializes in properties including horse ranches, equestrian centers, acreage with equine facilities and stables, and hobby horse farms throughout the United States.
Property experts such as those featured below are available to provide property specific guidance, information, advice and other consultation to our brokers, agents and most of all, to our clients.
International Director of Equine Property
Toni Flory has been an agent in the Northern Piedmont of Virginia since 1998. She's been recognized as a leader in the industry by both her company and the local Real Estate Board. In 2003 she earned her GRI (Graduate, Realtor Institute) designation, which is nationally recognized as evidence of her skill, knowledge and success in the industry. In 2006 she and husband Doug opened their own company, United Country Piedmont Real Estate.
Toni has a proven track record for helping people buy and sell homes in the Northern Piedmont region of Virginia. Her specialty is farms, fine homes, estates and country properties. Her extensive background in soils and farming, the county planning and zoning process, and land-use issues, has contributed to her success.
In her spare time, Toni participates in eventing, dressage and fox hunting. She's a member of USA Equestrian, the United States Eventing Association, and the local combined training association (CDCTA). She also serves on the Agricultural and Forestal District Advisory Committee for Culpeper County and on the GPAAR, the local Real Estate Board. Toni has also been a founding member, co-chair and avid supporter for the Susan G. Komen Ride for the Cure Virginia, an annual equestrian fundraiser.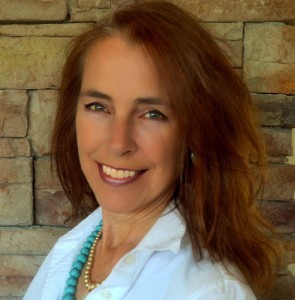 (615) 517-7935
vera@leipersfork.com
Vera lived and worked around the world as a career diplomat for over 25 years before making the Nashville area her much-loved new home in 2010. A graduate of Georgetown University, Vera brings her unique combination of global perspective and down-home country roots to Tennessee real estate.
Vera works with all buyers and sellers, but specializes in luxury and equestrian properties. She is the Owner/Founder of Pearls 'n Spurs Luxury Trail Rides, an area trail riding company. As a horse owner and graduate of the Tennessee Master Horse Owner Program, buyers and sellers of horse properties can count on Vera's equestrian experience and knowledge across this market.
Vera's affiliation with United Country Leipers Fork Land & Home is the perfect fit for her rural-urban life experience. She grew up on a prairie farm, but has lived in big cities in the U.S. and overseas. Fluent in French, she brings cross-cultural awareness, negotiating skills, and extensive international experience to the table when needed.
Vera is an active community volunteer and supporter of many area causes. She lives with her family on a mini-equestrian property near Franklin, and thoroughly enjoys Southern living.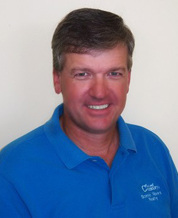 (870) 869-1515
allengallaher@hotmail.com
Imboden, AR, Northeast, AR and the Foothills of the Ozarks
Allen and his wife opened their office with the idea of being the absolute best real estate office in all of Northeast Arkansas. It was their intent to combine all the technological advantages associated with United Country and the personal attention to each and every customer that walks into their office. In less than four years, they have gone from opening their doors to winning the Genesis Award for marketing excellence at the 2016 United Country National Convention. This award is only given to one office each year.
He has lived in all parts of the country, but has never found any place better for an outdoorsman than in the foothills of the Ozarks. Allen and his family are very active horse riders. He and his daughter have traveled around the tristate area for registered AQHA shows, and he and his wife enjoy spending weekends trail riding with large groups of friends. The various land around the Ozarks makes for some fun riding through mountains, large creek crossings, and several national and state forests. The 51,000 acres of Wildlife Management Area in the area allows for his passion of hunting. It is loaded with deer, turkey, and ducks. He stays active in the FFA with his daughter who is on several show teams. His office is also active with the local FFA chapters & Ducks Unlimited. Through United Country's affiliation with the Rocky Mountain Elk Foundation, he has recently joined them and looks forward to working with them.
Allen feels extremely lucky to work for a company that has the same appreciation for the outdoors as he does. He says, it is very satisfying when you find the perfect fit of property to a buyer, and United Country makes that process easy. For advice on selling an equine property near you, call Allen today.
Local Expertise and Representation
In addition to the leaders profiled above, this specialty property group includes agents with expertise in equine properties across the country.
Each of these agents has extensive knowledge of the specialty properties in their local market. This – along with United Country's national marketing power – allows these professionals to provide superior service to their clients.