Description
#6811-#52045
"Lakefront Serenity Awaits You!"
Welcome to your slice of paradise! This stunning 10.15-acre property, nestled on Brunswick Lake in Brunswick County, VA, is a rare gem waiting to be discovered. Comprising two lots (15 & 16), this parcel boasts an impressive 400 feet of road frontage along Wilson Creek Lane, providing convenient access to your lakeside retreat.
Nature lovers will be captivated by the parcel's unique position against Reedy Creek, an integral part of Brunswick Lake, offering a breathtaking 300 feet of water/lake frontage. Imagine waking up to tranquil views and the soothing sounds of nature, creating an idyllic setting for a dream home.
Beyond its scenic beauty, this tract is a haven for outdoor enthusiasts. The land is thoughtfully situated, offering the potential for secluded homesites perfect for those seeking serene lakefront living. Whether you're an avid hunter or simply enjoy recreational activities, this property has it all. Brunswick Lake, under the careful management of the Virginia Department of Wildlife, enhances the recreational possibilities—check out the DWR site for more information.
Strategic location is another highlight, with easy access to VA 58 ensuring swift connections to Interstate 95 or 85. Additionally, the property's proximity to Lawrenceville, South Hill, and Emporia opens up opportunities for shopping and dining, striking the ideal balance between tranquility and convenience.
This 10.15-acre oasis invites you to create a lifestyle where natural beauty meets modern convenience. Whether you're envisioning a private residence, a weekend getaway, or a recreational retreat, this property offers a canvas of possibilities. Seize the chance to own a piece of Brunswick Lake's allure and make this haven your own. Don't miss out on this rare opportunity for a harmonious blend of nature, recreation, and accessibility. Your lakeside escape awaits!
$72,900.00 Call Today! 434-374-2011 Email: info@ucvirginiarealty.com
PROPERTY FEATURES:
Real Estate
Land For Sale
Country Acreage
Southern VA
Fishing & Hunting
Small Game, Deer, Turkey
Brunswick County
Lawrenceville, VA
Land for Sale
Recreational Property
Fishing
Hunting
Property Id : 267637
Price: $ 72,900
County: Brunswick County
Lot Size (AC): 10.15000
Listing ID: 45007-68110
Office ID: 3639
Listing Address: Wilson Creek Lane
Similar Listings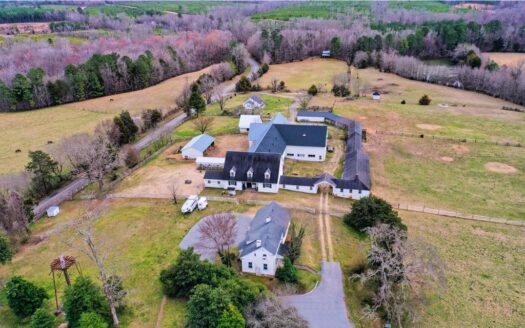 $ 1,295,000
#6286-#64292 Dreaming of an Equestrain Lifestyle? Welcome to Brunswick Hall c.1915.  The original manor house was destroyed by fire but was later commissioned by Archibald McCrea, a wealthy industrialist, who developed the property in 1915-1918.  Modifying two other houses on the property he developed a truly "one of a kind" home with 4320 sq feet, 5 bedrooms and 3 full baths.  This Executive Home
...
#6286-#64292 Dreaming of an Equestrain Lifestyle? Welcome to Brunswick Hall c.1915.  The original manor house was d
...