United Country Residential Property Experts
United Country Real Estate specializes in single family homes in the country, houses in small towns, duplexes, townhomes, and related residential properties throughout the United States, Canada, Mexico, Panama and Costa Rica.
Property experts such as those featured below are available to provide property specific guidance, information, advice and other consultation to our brokers, agents and most of all, to our clients.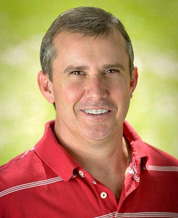 352-463-7770
bradsmith@ucsmith.com
International Director of Homes for Sale
Brad Smith offers 24 years of real estate sales experience selling properties throughout North Central Florida. Brad started his real estate career in 1989 at 20 years of age. Since that time he has become the consistent leader of listings & sales in his market area with an earned reputation of being honest and hardworking, providing top quality service to clients.
He is the sole broker and owner of United Country Smith & Associates Real Estate with three office locations. Brad and his agents sell properties ranging from residential homes to small and large acreage, Suwannee River and Gulf of Mexico coastal waterfront, hunting tracts, equine properties/farms, recreational homes and land, luxury homes/ranches and commercial properties.
Brad is a 5th generation Gilchrist county native and an avid outdoorsman. He is always comfortable in sharing his knowledge of the land and water with prospect buyers.
He is sole owner of Smith Appraisal Service since 1995 which has provided appraisal services on approximately 5,000 properties in last 10 years throughout Gilchrist, Levy, Dixie counties and surrounding areas. Brad's 2011 venture is United Country Southern Heritage Auction Services offering both on-site & online auctions in Florida, Georgia, & Alabama.
For more information and related inquiries, please contact Brad Smith 352-221-5256 or bradsmith@ucsmith.com
Local Expertise and Representation
In addition to the leaders profiled above, this specialty property group includes agents with expertise in residential properties throughout the country.
Each of these agents has extensive knowledge of the specialty properties in their local market. This – along with United Country's national marketing power – allows these professionals to provide superior service to their clients.