Description
Missouri Luxury Rustic Log and Stone Home
Your new custom-built elegant rustic lodge home is located at 14005 Supreme Court in Kansas City, Missouri. It's location in a private wooded neighborhood is considered a rural area of Kansas City, lending itself to a quiet, more peaceful setting. Yet, it is also just minutes from all the services and amenities anyone would enjoy while living in a bustling city. It is only 20 minutes from downtown KC. 25 minutes from the Kansas City Chiefs stadium and Kansas City Royals ballpark.  It is 15 minutes from large mall shopping and less than 10 minutes from the newly renovated Kansas City International Airport. Your new Lodge Home features 4 large bedrooms including a master suite, each with their own full bathrooms, and there are 2 half-bathrooms in the open living and family entertainment areas. This luxury lodge home has the size to create different spaces for large gatherings inside or outdoors on beautifully wooded and private 11.5 acres of land with a vibrant creek running through it.  You'll enjoy the natural spring that bubbles out of the ground over a waterfall just down a deer trail from the main house. This is why the home is affectionately known as Hidden Falls Lodge. The amazing design of the floor plan also gives a new owner smaller quaint and quiet places to enjoy, such as the Italian-stone enclosed sunroom, when a casual or more intimate setting is desired. No matter what your lifestyle requires, rest assured this 9,700 sq ft Luxury Lodge Home will deliver. It includes 5,700 sq ft of finished space and 4,000 sq ft unfinished basement (complete with its own large two-sided fireplace, plumbing for a kitchen, extra high walls for sporting décor, and plumbing for two bedrooms and two full bathrooms) ready for your personal touches and design. 
What are the best lodge home features?
Well, the custom exemplary-quality natural wood features, of course, right..?? You will have a very hard time at great expense to find the same quality real wood and stone elements that this home provides.  The exclusive master carpentry interior designs include real Hickory, Lodgepole pine, Douglas Fir and more real woods that present a stunningly beautiful, yet warm and inviting home environment. It offers a one-of-a-kind experience that family and friends will treasure. For example, Lodgepole Pine logs were used as the main supporting architectural features both inside and out, for balconies, porches and entries. Rough trimmed Lodgepole pine logs were used to add unique rustic décor around door frames and corners adding elegance and exceptional wood art. Flooring in the main living and family rooms was commissioned from Douglas Fir, rough cut circular-sawn, sealed and individually laid with custom precision. 
The kitchen, wet bar and master suite bathroom cabinets are custom-made using the rarest of native wood, Long Leaf Pine.  The wood for these cabinets came from a Missouri barn that was more than 150 years old. The trees are now extinct in the Midwest and can only be found on civil war era plantations and farms in the east and southeast. The owners/sellers chose design elements like this to respect and display historical elements in the home. These custom-made cabinets deliver exactly that and more.
Your new lodge home also features handmade railings and posts made on site during construction from the same Lodgepole Pine as the large structural elements. The home has all custom doors made from Knotty Pine.  All window and door framing is also made from Knotty Pine throughout the house adding an amazingly beautiful character with no two settings alike. Ceilings are covered in tongue and groove Knotty Pine milled and fit with precision delivering the quality a new owner would expect from a well-designed and constructed log home of this caliber. 
Over-sized custom closets were paid special attention in the construction as well, delivering lots of storage and convenience. The master suite has double walk-ins with cedar drawers and cabinets to preserve and protect natural fabrics.  There is also a large-sized cedar-lined closet with negative pressure design to protect specialty clothing in the upstairs guest suite.  That guest suite features a larger bathroom, huge clothing closet, custom cabinets and drawers, and a storage room.  
More storage was designed into the secure space of the downstairs SAFE ROOM. A bank vault-sized Fort Knox brand locking steel door adorns the entry to the safe room. It is complete with 3 large full-sized climate controlled gun safes and custom-made solid oak drawers, cabinets and shelving for additional storage in this amazing country home and property.  Hunting and private gun sports are allowed on this Platte County property and on the home's private acreage should a family desire to hunt or fish on the property.
Missouri lodge home master suite details
Imagine sitting on your cedar private deck right off your cozy master suite watching deer, wild turkey, dozens of different bird varieties and more as they live and graze through your 11.5 acres. Imagine the ease and comfort of adjusting the flames in your master suite fireplace by remote control from your comfy bed  just as you wake up to a new day to match temperature needs of the season. Think of how comfortable it will be to relax in your personal two person jetted tub in your master bath with warm water-heated tile floors.  Privacy and comfort was what the designers were after. The owner's suite is just that, only spelled differently. It is SWEET..!!! 
 Missouri custom antler artist designed fixtures
Larry Glaze is an award-winning antler design artist to some of America's iconic luxury homeowners. Larry was commissioned to work on this Log Home project and his designs for the home have been featured in national magazines and art design networks. The entryway rustic chandelier gives the front entry of the home a stunning first impression.  As a guest walks through the massive custom-carved mesquite wood entry doors, they see the breath-taking four-tiered Larry Glaze antler-art chandelier.  It stretches nearly 30 feet crowning the great main room with rustic elegance and unforgettable natural beauty giving the house its own character and story.  The chandelier, weighing more than 2,000 pounds, is a one-of-a-kind work of art that has inspired similar designs for artwork in homes throughout America, Canada and South America. A complimenting chandelier hangs in the dining room area. Larry also designed and fit many antler art pieces all throughout the home and exterior to light hallways and entries.
Your log home lighting features find themselves in great company. Several of Larry's past clients who enjoy his work are the likes of Clint Eastwood, Trace Atkins, Ted Turner and former President George Bush.  All have several artwork lighting fixtures designed by this famed designer/artist in their custom country homes. 
A massive wood-burning double refractory fireplace constructed over several months by a special team of artisans from Ontario graces the main and living room of this beautiful rustic home.  They just don't make them like this anymore!  It is all hand-hewn and hand-laid using the most advanced expertise and building techniques for custom fireplaces by internationally recognized experts. You'll have to see this one first hand…(and if it's lit, you may want to bring some bread dough to bake fresh bread in the warming oven above the fireplace! Wonderful! Can you smell that fresh bread baking now?)
Where can I find a custom Log Home for sale?
Platte County Missouri is the answer to that question. Specifically, 14005 Supreme Court is your new luxury log home address in Kansas City Missouri.  Platte County is one of the fastest growing areas in the metropolitan Kansas City region. Platte County's government is online to give you instant access to a wide range of information about the county and the latest news affecting residents and the community. The home is also in the top-ranked highly recognized Smithville School District.  Changes in our community throughout the last decade have been dynamic: https://www.co.platte.mo.us/ https://visitplatte.com/
Who are the best log home brokers and agents 
United Country Real Estate
Log Home and Cabin Experts
United Country has hundreds of offices nationwide, with brokers, agents and auctioneers specialized in a variety of lifestyle properties.
The idea of a log cabin might bring to mind an off-grid rural hunting property with no running water or electricity. Sure, you'll find those on this website. But you may be surprised that we also feature spacious, luxury log homes and cabins with vaulted ceilings and every modern amenity possible.
Our real estate professionals have expert knowledge of these properties, and they know every home is unique. It's their goal to meet the distinct needs of buyer and seller alike.
Maybe your ideal purchase is a custom log and lodge-styled home made from native wood in Colorado, and bordered by protected lands. Or perhaps you picture a cabin on 200 acres in Arkansas' Ozark Mountains — the perfect retreat for hunting white tail deer and turkey.
Whatever you imagine, United Country can help make your dream property a reality.
PROPERTY FEATURES:
Log Home For Sale
Luxury Country Home
Kansas City, MO Home For Sale
Wooded Estate For Sale
Platte County, MO Estate Home
Kansas City Log Home
Missouri Home For Sale
Custom Log Home For Sale
Property Id : 183384
Price: $ 1,675,000
Property Size: 9,700.00 ft2
Bedrooms: 4
Bathrooms: 4.5
County: Platte County
Lot Size (AC): 11.50000
Year Built: 2002
Listing ID: 24215-21062
Office ID: 2304
Listing Address: 14005 Supreme Court
Similar Listings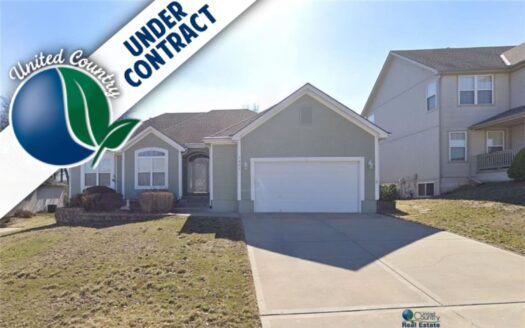 $ 335,000
For Sale Beautiful Family Home in a Great Neighborhood   **Apologies for the boxes, the Seller is in the process of organizing to move** **The family dog is friendly but energetic. Please DO NOT let her out of the enclosed porch** THE AREA:  The home is located in the highly sought after North Kansas City, Missouri school district. Conveniently located less than 15 miles from ...
For Sale Beautiful Family Home in a Great Neighborhood   **Apologies for the boxes, the Seller is in the process of
...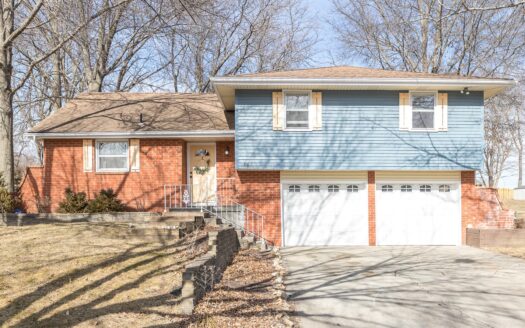 $ 265,000
Home For Sale Clay County, Missouri This split-level home for sale, located in the Northland of Kansas City, Missouri, was built in 1979. The three-bed, three-bath, split-level home features approximately 1,664 square feet of finished space. The home has an open living room with vaulted ceilings, a brick fireplace surrounded by white painted wood trim and shelves, and door access to the backyard d
...
Home For Sale Clay County, Missouri This split-level home for sale, located in the Northland of Kansas City, Missou
...