Investment Property Experts
United Country Real Estate specializes in investment properties such as multi-family residences, bank owned and foreclosure properties, investment homes, commercial buildings and lots, development land, and similar properties throughout the United States.
Property experts such as our featured specialists below are available to provide property specific guidance, information, advice and other consultation to our brokers, agents and most of all, to our clients.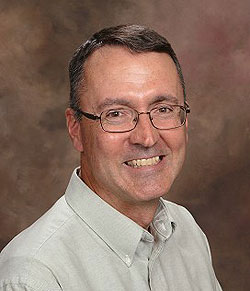 (707) 454-6398
tim@greenfieldsre.com
International Director of Vineyards and Winery Real Estate
In addition to holding the title above, Tim Kruse is the owner of Vacaville, Calif.-based United Country Real Estate | Green Fields Real Estate California, a company serving Napa, Solano, Yolo, Sacramento, and Colusa Counties.
Tim and his team unite buyers and sellers of vineyards, wineries, farms, ranches, land, recreational property, country homes and other lifestyle and country properties. They have represented and sold these properties for many years throughout California.
Raised in the San Diego area, Tim was surrounded by the perfect mixture of country living and beautiful beaches. For 25 years, he worked in a corporate environment and specialized in marketing, management and customer service.
During that time, Tim was very involved in real estate developing and negotiations, including planning, budgeting and finding creative solutions to property challenges. His vast experience set the stage for his later roles as broker and realtor.
Married with two daughters, Tim is active in several community programs and he also enjoys hiking, softball and landscaping.
Tim is dedicated to serving his clients' needs, and is great at minimizing the stress of real estate transactions.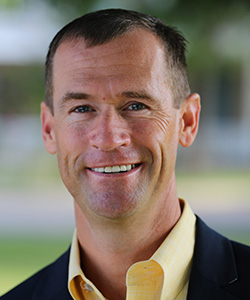 Toby Vicknair
toby@UCTexasProperties.com
Vineyard & Winery Subject Matter Expert
Toby Vicknair's vision, focus and experience for vineyards, wineries and land has helped many clients sell or find the property of their dreams. He has valuable knowledge related to vineyards and wineries, as well as recreational, hunting and investment properties throughout Texas.
Prior to working in real estate with Boerne, Texas-based United Country Real Estate | 1836 Realty Group, Toby owned a landscape company for more than 20 years. That career garnered him experience in sales, company ownership and commercial properties.
Toby understands the multiple facets associated with purchasing or selling vineyards, wineries and land in general. His expertise, hard work, dedication and vision for land use help him connect the right buyers and sellers.
He is a family man and has been married to his wife, Tonya for 19 years. Toby loves watching his daughter and son run cross country and track for their respective schools, the University of Texas and Champion High School. He is also an avid runner and enjoys ultra-distance running; you may have passed him on I-10 running from Boerne to the Alamo!
Additionally, Toby serves as a firefighter/paramedic and is passionate about assisting residents in the Boerne, Texas, area.
Local Expertise and Representation
In addition to the leaders profiled above, this specialty property group includes agents with expertise in investments, commercial businesses for sale, and general income-producing properties across the country.
Each of these agents have extensive knowledge of the specialty properties in their local market. This – along with United Country's national marketing power – allows these professionals to provide superior service to their clients.