United Country Waterfront Property Experts
United Country Real Estate specializes in waterfront homes, lake homes, riverfront real estate, lake frontage and similar properties throughout the United States.
Property experts such as those featured below are available to provide property specific guidance, information, advice and other consultation to our brokers, agents and most of all, to our clients.

(715) 281-8807
usrg@unitedwaupaca.com
Director of Lakefront Property
Every day Joe Udoni meets with people looking to find the quality of life the Waupaca community offers. Joe knows the desire for a quality small-town lifestyle, the real estate market, and how to bring buyers and sellers together to meet their real estate needs. Whether it's a waterfront home on the Chain O' Lakes, secluded hunting parcel, country home, commercial property, or hobby farm, Joe knows how to help you achieve your real estate goals and dreams.
Joe has been working in real estate since 2001and opened Udoni & Salan Realty Group-United Country in 2005 with his brother-in-law Scott Salan. The brokerage has become the leading real estate office in the Waupaca and Chain O' Lakes area. Joe is the waterfront sales expert. He is the #1 broker for buyers and sellers of homes on the Chain O' Lakes. In 2014 the office ranked #1 in the state and #4 in the nation. Joe has also been appointed a United Country Regional Director for Wisconsin and the franchise's National Lakefront Property Director.
When Joe is not busy selling real estate, you can find him enjoying the beauty of the Chain O' Lakes. He loves to spend time with his lovely family water skiing, boating, and standup paddle boarding. You can also find Joe golfing at a local course, biking the countryside, cross-country skiing through Hartman's Creek State Park, enjoying live music, or reading a good book in a hammock.
Joe supports the Waupaca Area Community Foundation and Waupaca Community Hospice. He has served on the Chain O' Lakes Board Association, Waupaca County Shore Land Zoning Committee, was a Board Director and Ambassador for the Waupaca Area Chamber of Commerce, and a member of the Dayton Township Comprehensive Planning Committee.
Joe was born and raised in Chicago. After graduating from DePaul University with degrees in marketing and business management, he went on to develop strategic alliances for Fortune 500 companies throughout the country. While working in the city, Joe met his wife Suzanne, a Waupaca native. Joe's first trip to the Waupaca and Chain O' Lakes area convinced him that this was truly a special place. His love for the area made the decision to raise their three daughters in this unique town an easy one and in 1996 Joe and his family made Waupaca their home.
Associations:
Waupaca Chain O' Lakes Association – Board of Directors
Waupaca County Shore land Zoning Board
Waupaca Chain O' Lakes Association Planning Committee
Chain O' Lakes Property Owner
Chain O' Lakes Business's Owner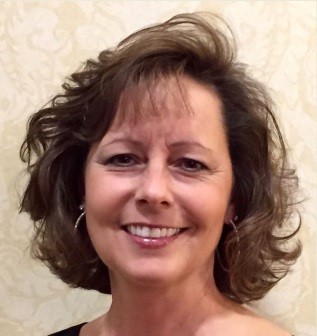 (218) 485-0229
natalieunitedcountry@gmail.com
Born and raised in Minnesota, I have spent significant time exploring MN lakes and lake properties over my life and career as a real estate professional.  I began selling lake properties and real estate after joining the family real estate business in 1997.
My passion is working with people to find their perfect lake property, whether that is a lake home or home near a lake within any of the local small town communities in MN, lake areas, recreational tracts or a second-home in western or central MN.   I am very knowledgeable about the special considerations involved in buying a lake property or offering a lake home for sale.
Growing up in MN I have an advantage of not only working with numerous and varied lake home and lake property types of all kind for both buyers and sellers, but knowing and understanding the wonderful selection of some of the most famous and popular lakes in MN, the "Land of 10,000 Lakes".  I am involved in the local community, from city zoning groups, planning city events, school functions and local fundraisers.
Natalie's family owns a lake home and vacation home on a popular MN lake, so she understands and lives the MN lake property lifestyle.  If you need assistance with a lake property for sale or if you are searching for your perfect lake home, please give me a call for advice to help you sell or make the best lake property purchase whether in MN or nationwide.
Local Expertise and Representation
In addition to the leaders profiled above, this specialty property group includes agents with expertise in waterfront properties across the country.
Each of these agents has extensive knowledge of the specialty properties in their local market. This – along with United Country's national marketing power – allows these professionals to provide superior service to their clients.