7 Tips for Designing a Great Country Home | United Country Real Estate
7 Tips for Designing a Great Country House
You want to design a great country home, no matter where you live, but you don't know where to start. If you are looking forward to spending some time at home, then you should consider remodeling or redesigning your existing house. The cost is reasonable, and the benefits are worth it.
A country home remodel is worth it if you want to spend quality time with family and friends. Why not enjoy these moments by creating new memories around your home? Remodel your country home the way you want it to look and feel. This is a wonderful opportunity to create the space you've always wanted.
Are you ready to design a great country style house? Our experts have put together seven tips to get started.
1.  Add Texture
Choose pieces that add texture to your rooms. Things like wood floors, metal accents, rugs, and other textured surfaces will create a warm and inviting atmosphere in your living room. 
A country home design is typically rustic and cozy that feel like retreats from the outside world. They're also typically built with materials that lend themselves well to being used outdoors.
We'll look at some of the best ways to add texture to the walls, floors, ceilings, windows, doors, and furniture. We'll also learn how you can make these elements stand out, so that they become a focal point in your design.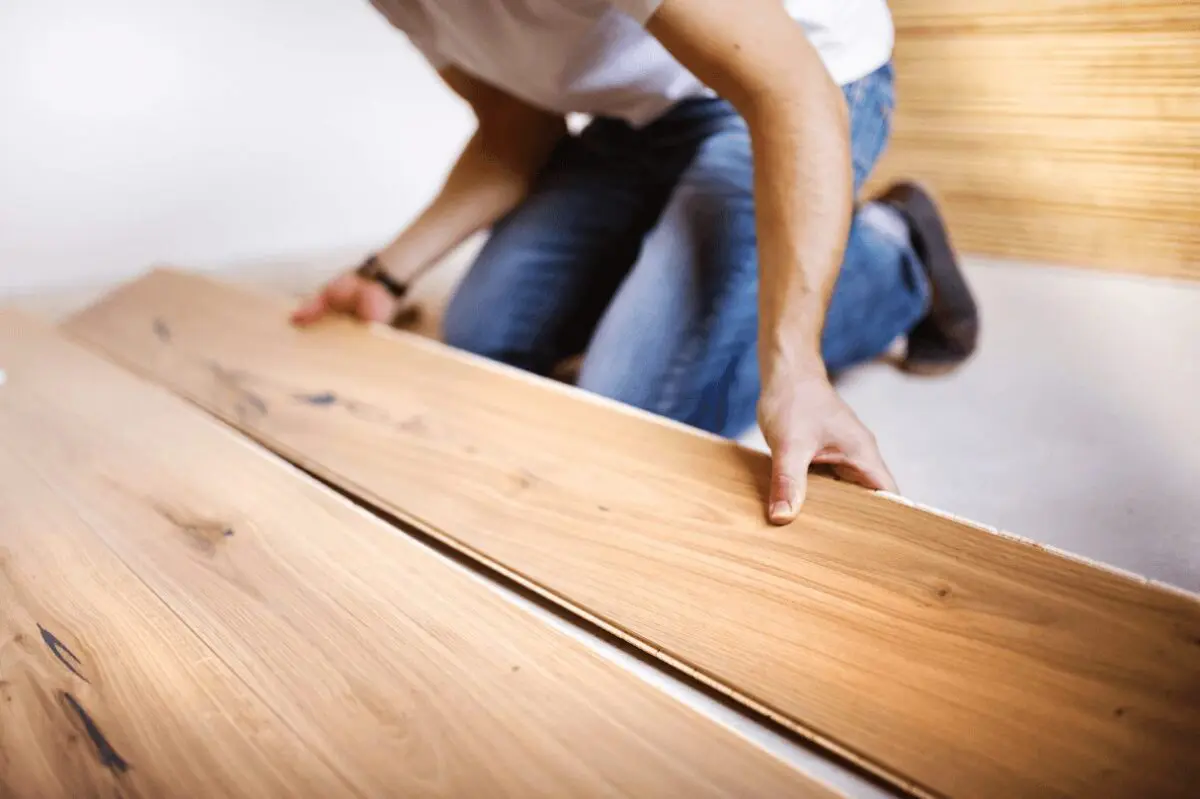 Use Wood Flooring
Wood flooring adds warmth and character to any room in your home. It's usually made from solid wood planks or boards that are sealed together using glue. When choosing your wood flooring, think about the type of wood — oak, maple, cherry, mahogany, teak, cedar, etc., and the color — white, light brown, dark brown, black, or gray.
Add Texture With Wallpaper
Wallpaper is another way to add texture to your wall surfaces. There are several different kinds, including silk, linen, damask, velvet, burlap, vinyl, paper, imitation stone, etc. Look for a variety of patterns and textures to give your walls depth and interest. And remember that you can combine multiple types of wallpaper to achieve a variety of effects.
Paint Walls With Rustic Colors
Many country houses were originally painted in bright colors, but now that trend has shifted toward earthy tones. These colors tend to be muted versions of natural hues. Examples include rust, cream, sandstone, charcoal, chocolate, taupe, honey, oatmeal, sage, and terracotta.
These colors complement well with wood and brick, but they also pair well with other architectural styles, including Georgian, English Tudor, French Country, Italianate, and Craftsman.
Cover Floors With Stained Carpet
Carpets add warmth and comfort to any space. But if you're looking to bring something truly special to your home, consider covering your floors with a stained carpet.
Stains come in various shades, such as red, blue, green, tan, gray, black, purple, and even champagne. Some carpets are reversible, allowing you to change the pattern and color whenever you'd like.
Bring Natural Elements Into Your Home
Nature provides inspiration for homeowners everywhere. Whether you live near a forest, prairie, lake, mountain range, ocean, or desert, nature inspires us to connect with the environment.
Adding natural elements into your home can inspire creativity and remind you of the beauty and fragility of our planet.
2.  Add Patterns
Country homes are beautiful designs that blend nature and artistry together. They represent a peaceful lifestyle and a life filled with love and joy.
While we're all familiar with traditional elements like brick and wood, there's so much more to explore! Here are some tips to help you add patterns when you design a country house that stands out from everyone else:
Wood Flooring with Definitive Shapes
Wood flooring adds warmth and character to any room. You don't have to go completely rustic, but adding boards and planks throughout your home gives your home a cozy feel.
Mix Metals
Incorporating metal accents into your home decor can help to give your space a modern and sophisticated look. Metal furniture pieces, in particular, can add a stylish and contemporary touch to your home, and they can be especially effective in a country setting where they can contrast with the rustic, natural elements of the surrounding environment.
Some ideas might include:
Adding metal furniture pieces

, such as a metal bed frame, coffee table, or dining chairs

Using

metal lighting fixtures

, such as pendant lights or chandeliers

Incorporating

metal accessories

, such as vases, frames, or decorative objects

Using

metal finishes on other elements

, such as hardware or handles on cabinets or doors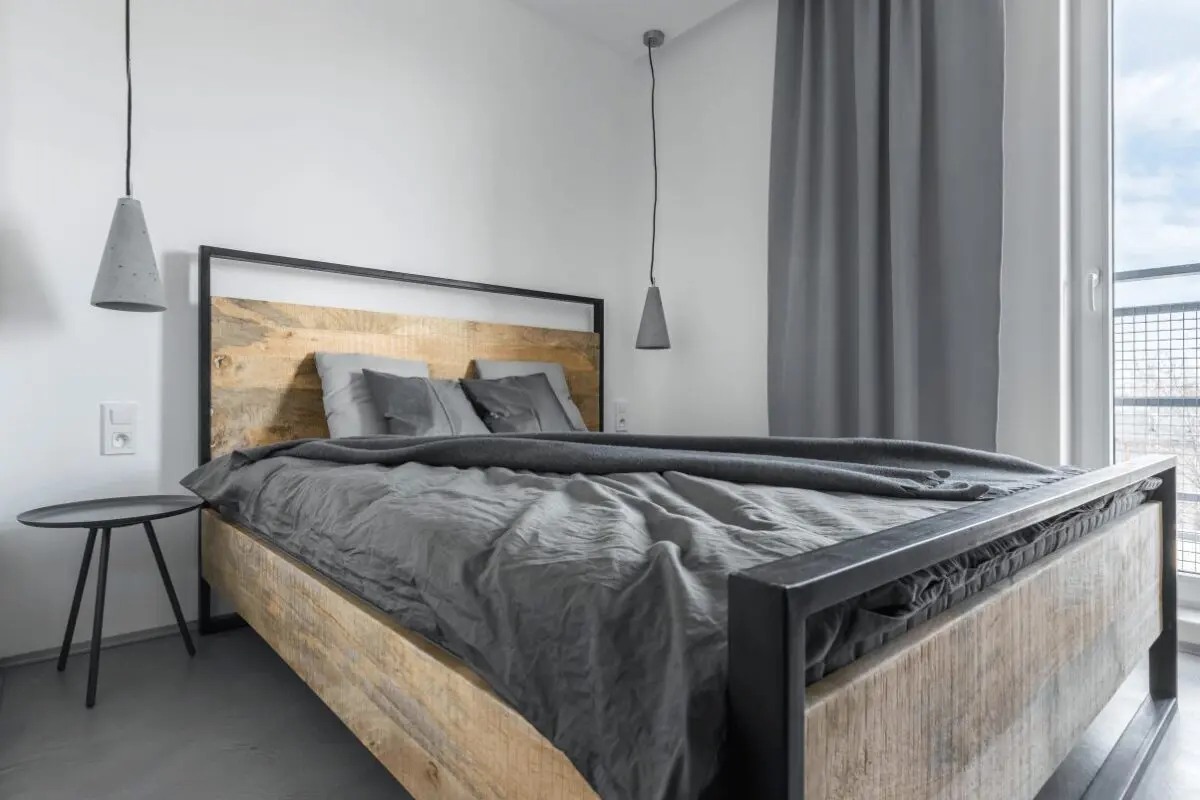 When using metal accents in your home, it's important to strike the right balance so that the metal elements don't overwhelm the space. Consider mixing metal accents with other materials, such as wood, stone, or glass, to add visual interest and create a cohesive look.
By adding metal accents in a thoughtful and strategic way, you can create a modern and sophisticated look that will elevate the overall style of your home.
Create Curves and Corners
Curved corners and walls can give the illusion of a larger space because they draw the eye in a continuous line rather than creating a hard stop at a corner or edge. 
One way to incorporate this design element is by creating curved window sills and door frames, which can help to draw attention away from the square edges of these features and make the room feel more open and spacious. 
Keep in mind that using curves throughout the room can help to create a cohesive and harmonious design, so consider adding curved elements to other features as well, such as furniture, shelving, and light fixtures.
3.  Be Practical
Designing a country home can be a rewarding and enjoyable process, but it's important to focus on practicality and functionality as well as aesthetics. While you may be tempted to include a lot of extravagant elements, it's often more effective to keep things simple and focus on the most essential elements. 
Some of the most important considerations when designing a country home include:
Choosing the right items to include in your space:

It's important to select pieces that are functional, durable, and suitable for the rural setting of a country home. Think about the specific needs of your household and choose furniture and decor that will meet those needs and fit in with the overall aesthetic of the space.

Bringing nature inside:

One of the great joys of living in the country is being able to connect with the natural environment. Consider incorporating natural elements into your home design, such as wood accents, stone surfaces, and plants.

Incorporating natural features from your backyard:

If you have a beautiful view or interesting natural features on your property, consider finding ways to highlight them in your home design. Large windows or outdoor living spaces can be great for taking in the scenery.

Creating a sense of privacy:

In a rural setting, it's important to consider privacy when designing your home. This could involve using screens, fences, or landscaping to create a sense of seclusion and ensure that you have a private space to retreat to.
There are many other practical elements to consider when designing a country home, such as energy efficiency, durability, and maintenance requirements.
By focusing on these practical elements, you can create a home that is comfortable, functional, and visually appealing.
4.  Perfection and Formality are Nonexistent
While country homes may have once been seen as a luxury reserved for the wealthy, they have become increasingly accessible and popular for a wider range of people in recent years.
One reason for this is the growing trend of building custom cottages, which offer the charm and character of a traditional farmhouse while incorporating modern amenities and features. These cottages are often designed to resemble historic farmhouses, with charming architectural details and a rustic, cozy feel.
One of the advantages of building a cottage is that it can be more cost-effective than starting from scratch. Many people choose to build a cottage rather than a larger, more traditional home because it allows them to get the custom home of their dreams without breaking the bank.
Cottages can also be more energy efficient and easier to maintain, making them an appealing choice for families who want to minimize their carbon footprint and save on utility costs.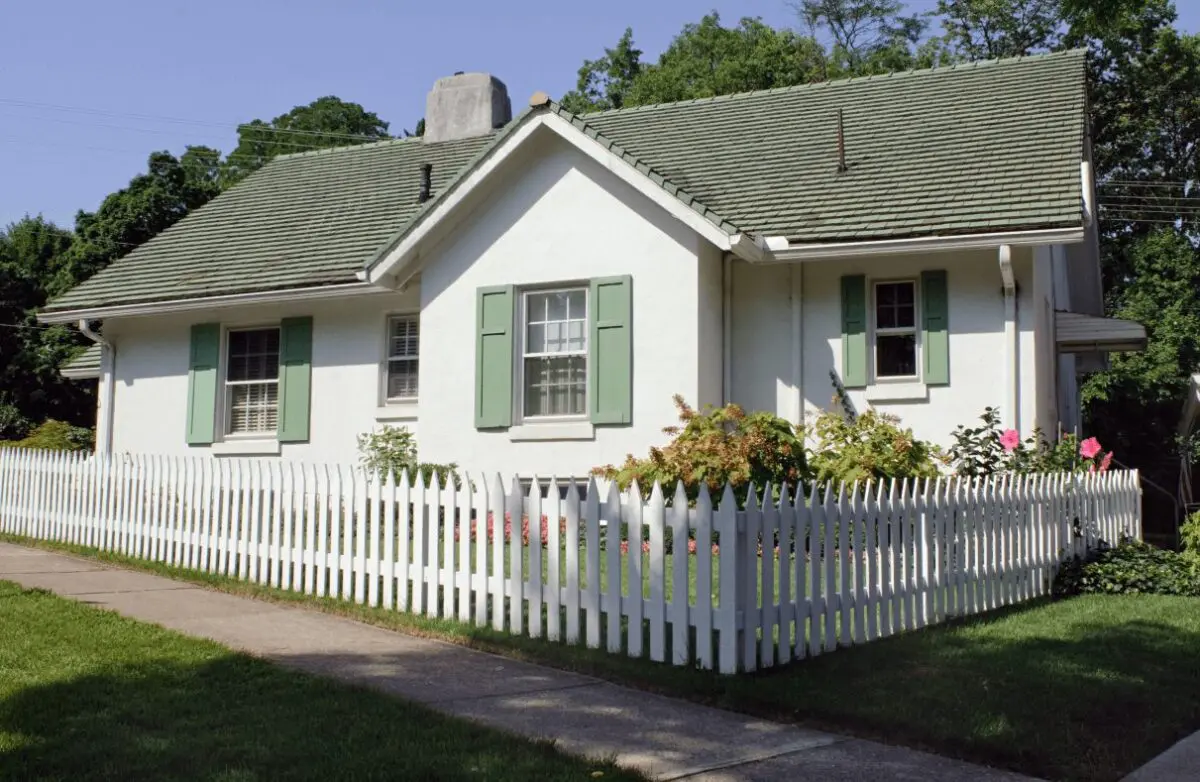 Despite their smaller size, cottages often include many of the same features as larger homes, such as gourmet kitchens, fireplaces, and outdoor living spaces. These features can add a touch of luxury and comfort to the home, making it feel like a true retreat from the stresses of daily life.
Overall, building a country cottage can be a great way to get the custom home of your dreams without breaking the bank, and the charming, rustic character of these properties can make them a truly special place to live.
5.  Set the Right Color Palette
When designing your country home plan, creating an uncluttered environment makes everything more comfortable. So make sure most of your furniture and accessories are neutral colors.
Add drama to your walls by choosing paint colors that stand out. You might think that all paint should match perfectly, but this isn't necessarily true. Pick one main color and use variations of it throughout the house. It's fun to see how different combinations can be applied.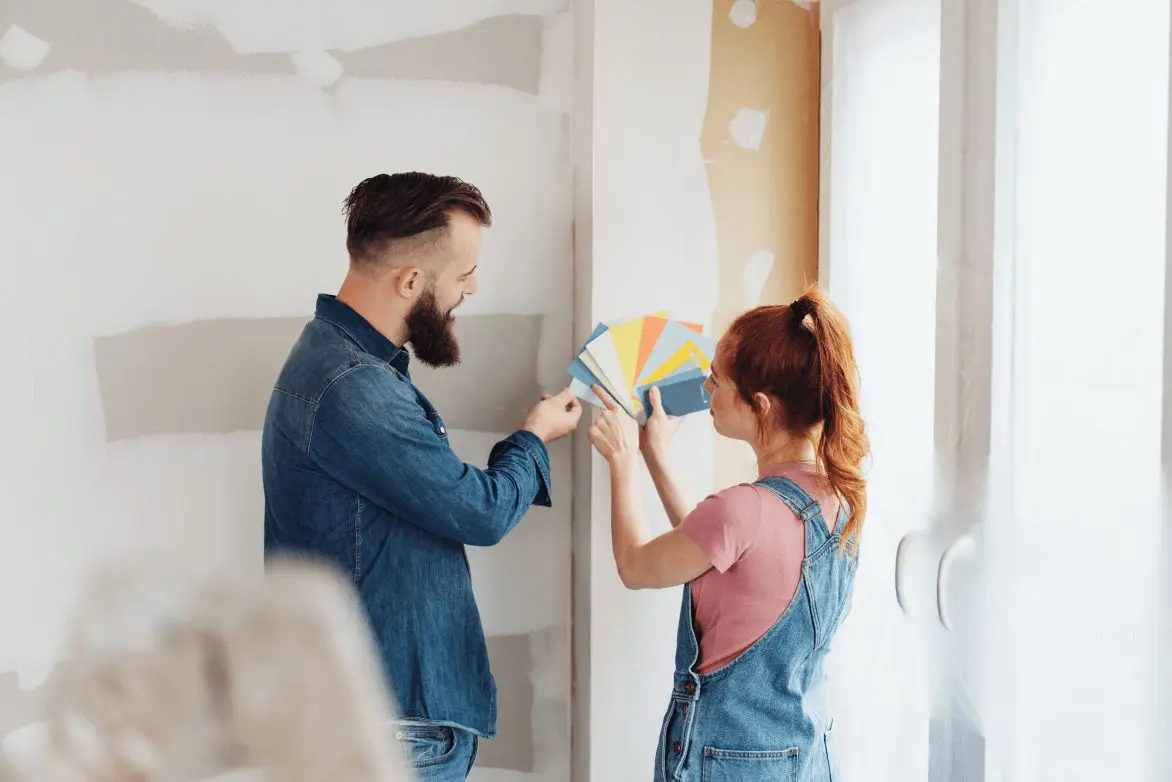 Country homes tend to feature earthy colors, so make sure you select tones that reflect your personality. You can also decorate your dining area with natural shades like green, brown, and gray. These colors will give your table setting an elegant yet rustic appearance.
6.  Make It More Warm and Cozy
There are many ways to add extra warmth to your home, both literally and figuratively. One of the most effective ways to create a warm and cozy atmosphere is by adding comfort items like pillows, throws, and blankets.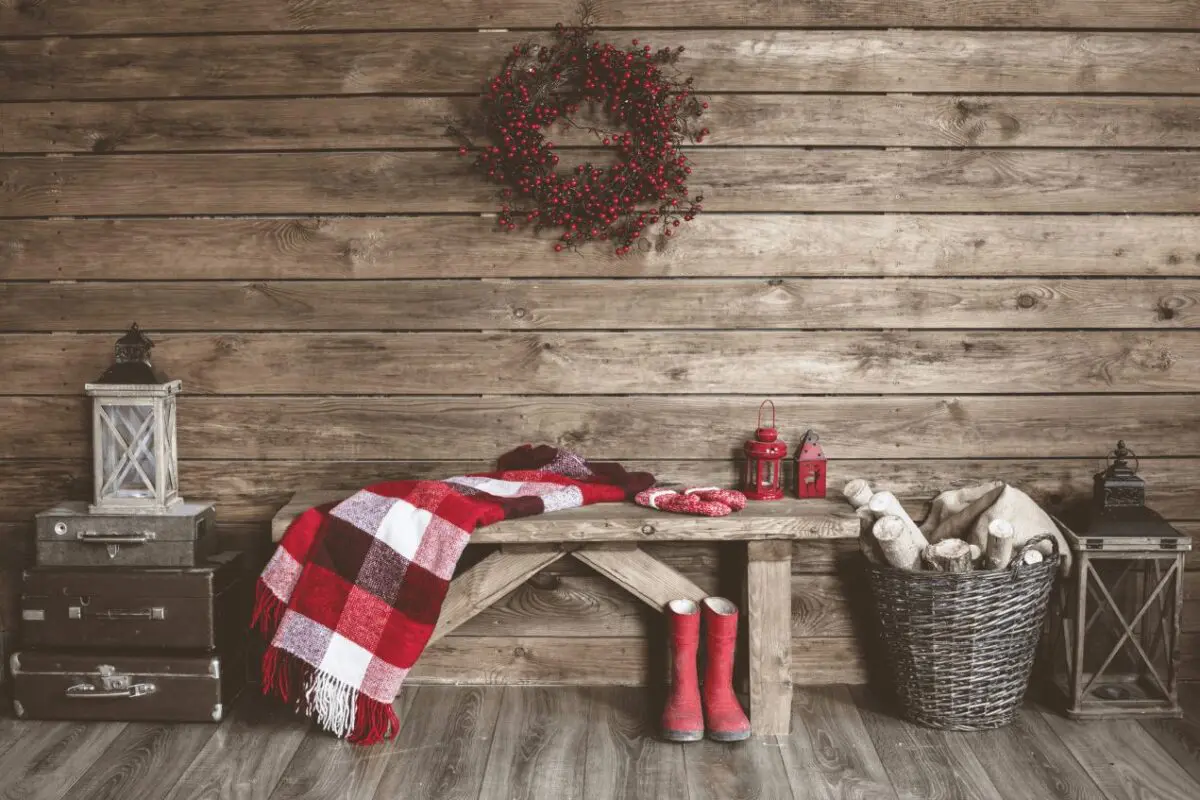 These items can provide a sense of comfort and luxury, and they can be used to layer and texturize a space, making it feel more inviting and comfortable.
Another way to add warmth to a room is through color choices. While bright, vivid colors can be energizing, they can also be overwhelming and create a sense of chaos. Instead, opt for darker hues, which can help to create a calm and restful atmosphere. Darker colors can also be more grounding and create a sense of warmth and comfort, making them a great choice for creating a cozy atmosphere in your home.
When selecting colors for your space, think about the overall mood and atmosphere you want to create. If you want a warm and cozy atmosphere, choose colors that will help to create that feeling, such as rich, warm tones like red, orange, and yellow. If you want a more calming and restful atmosphere, opt for softer, cooler tones like blue, green, and purple.
By choosing the right colors for your space, you can create a warm and inviting atmosphere that will make your home feel like a true retreat from the outside world.
7.  Minimalize
Since modern style is concerned with simplicity, so should your country house interior. With the goal of minimizing everything, including furniture, appliances, and accessories, you can create an elegant and minimalist space, without being too cluttered.
Minimization doesn't mean a lack of decoration though; rather, it means that you choose one type of accent piece that serves as the focal point of your room, such as a rug, a painting, a sculpture, or a table lamp.
You might also opt to keep the overall color scheme neutral, allowing the accents to speak for themselves.
Personalize Your Home Décor Today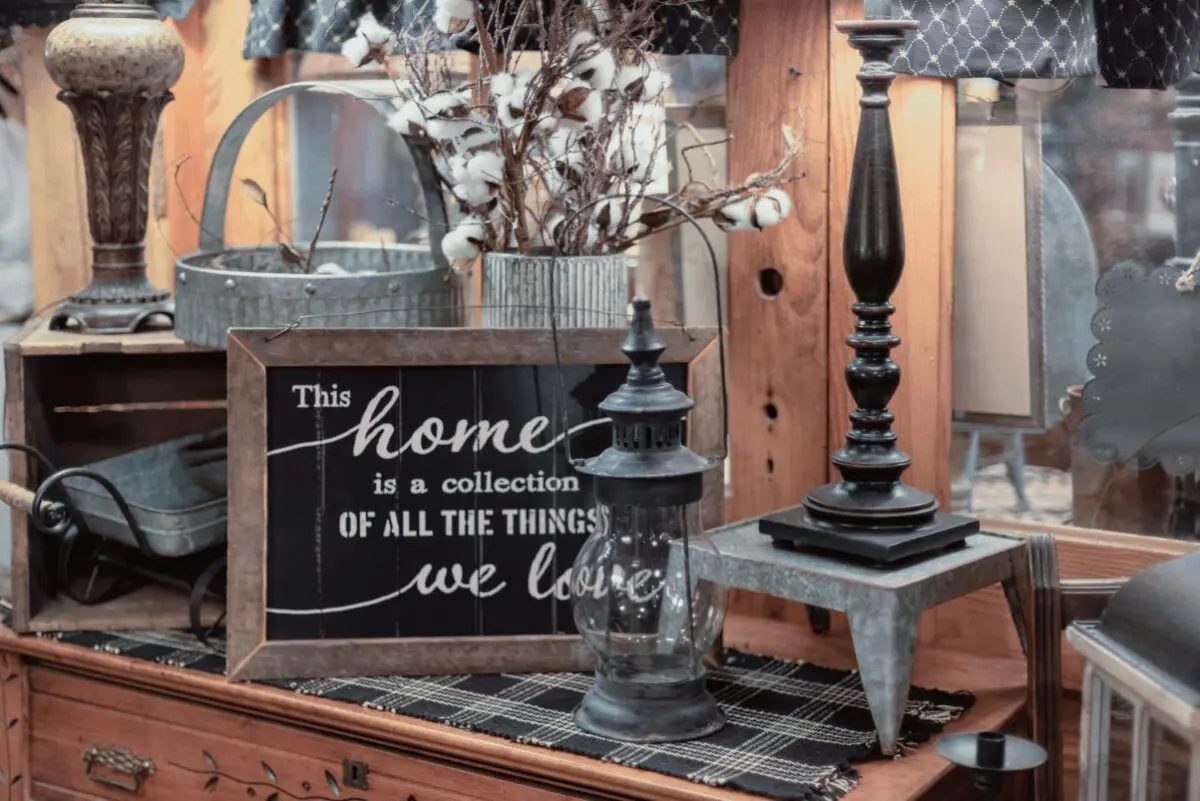 Designing a country home will be easier with these design tips. Create a personalized style that defines what you want people to feel when they enter your country home. 
You don't have to throw out everything you own if you're trying to design a country-style home. Instead, get rid of any unnecessary items and create a minimalist look that has clean lines, crisp details, and minimal clutter.
Choose pieces, colors, and elements that suit your lifestyle and personal tastes.